National bicycle route nr 1 Kristiansund - Ålesund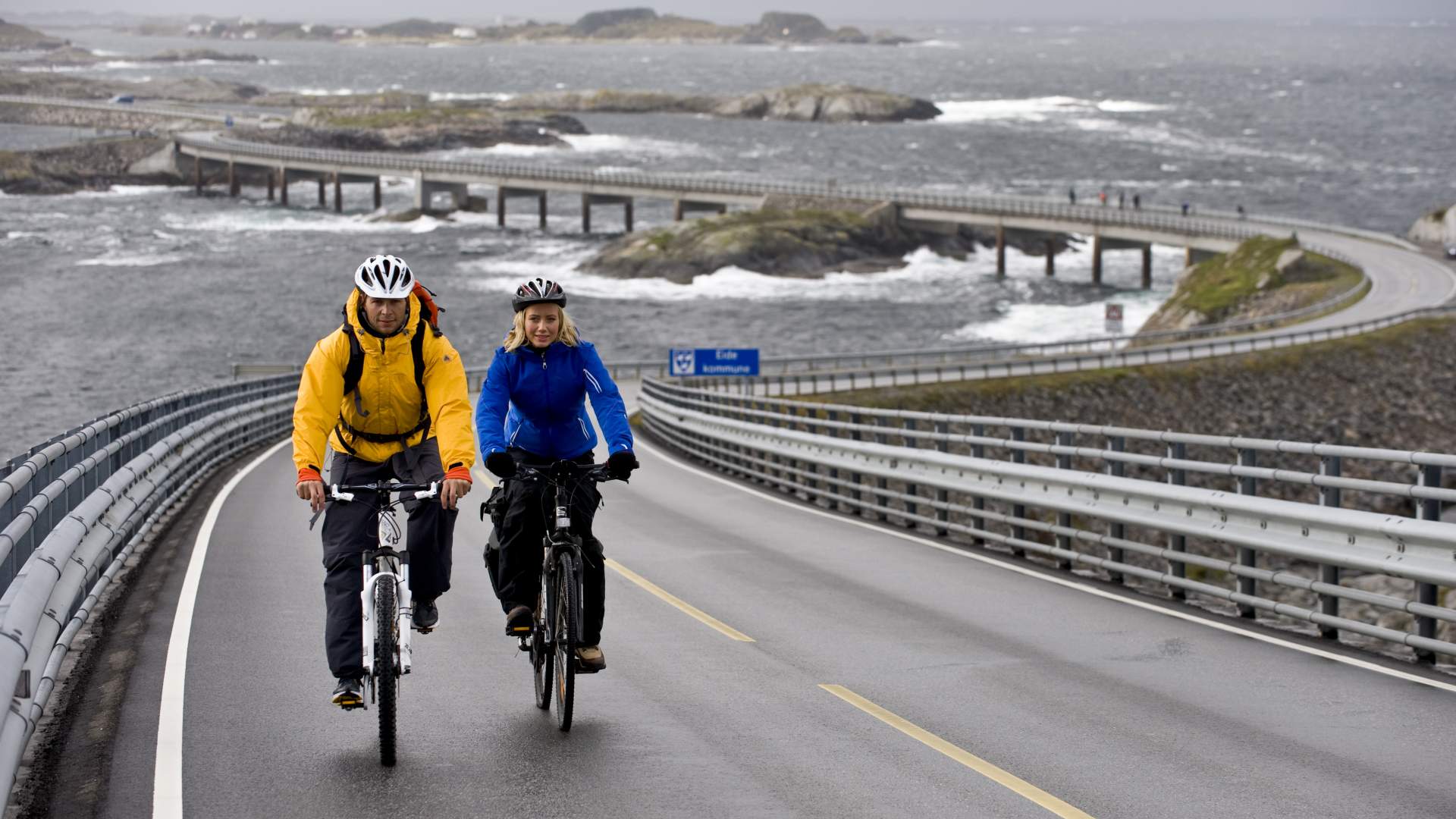 National Cycle Route 1, also called the Atlantic route, runs between Kristiansund and Ålesund and is 200 kilometer long.
The cycle route goes across several islands and gives cyclists a unique close encounter with the coastal landscape and the ocean along the coast between Kristiansund and Åalesund. The cycle route also includes ferryand runs along the entire National Tourist route Atlanterhavsvegen from Kårvåg to Bud. The route is well signposted with dark red signs by the start of the Atlantic tunell in Krisitiansund until Akateflukaia Ålesund. Through the Atlantic tunnel can both take the bus that allowes from 2-5 bikes e or book taxi transfer in advance which takes 3 bikes.
Last updated: 10/25/2023
Source: VisitNordvest
National bicycle route nr 1 Kristiansund - Ålesund
Vor kurzem angesehene Seiten