Ski trek across the plains of Finnmark - 4 day expedition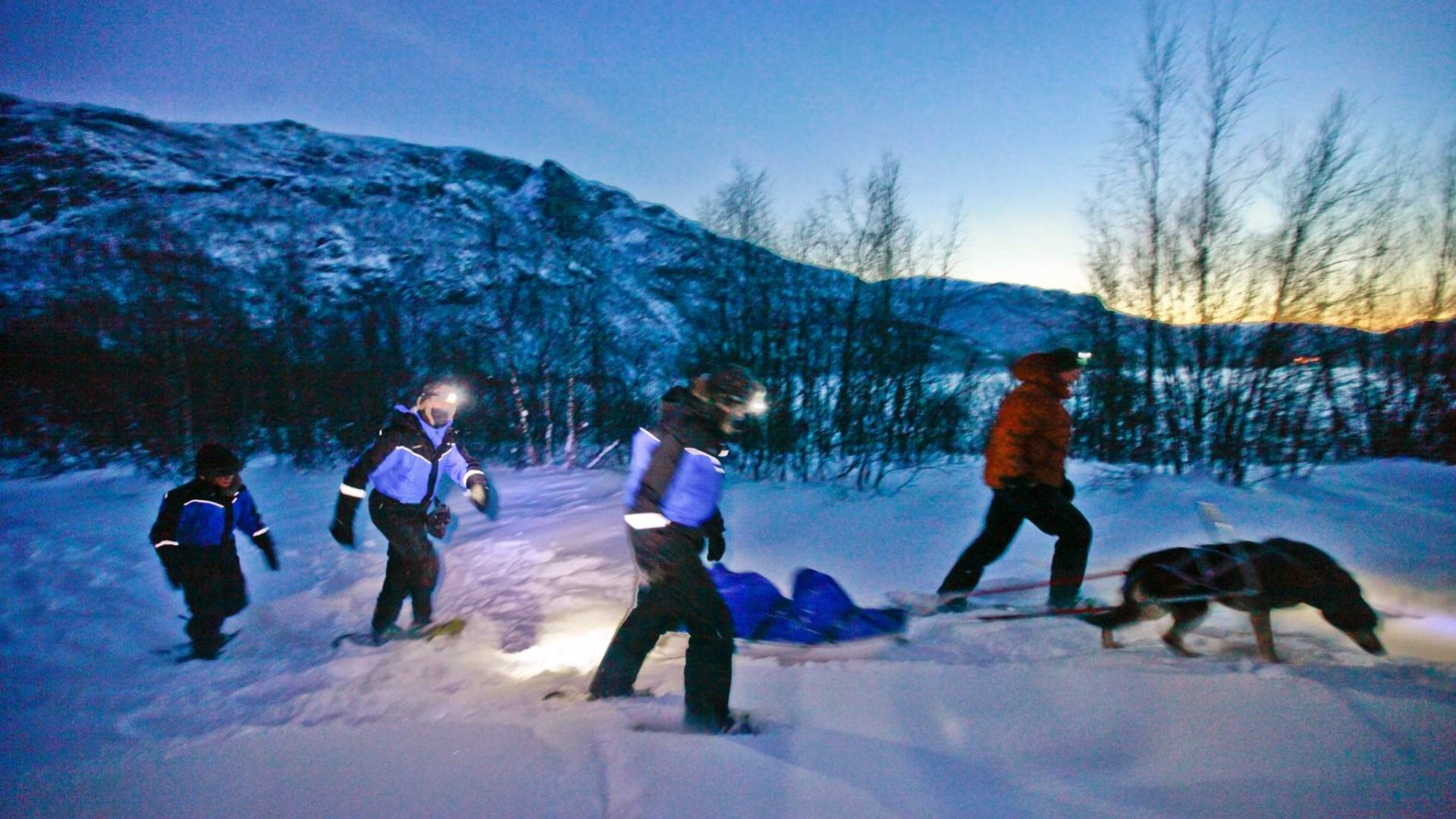 This is the classic cross country ski trek across the Finnmarksvidda mountain plain, from Karasjok to Alta. This adventure was ranked in the top 5 ski treks in the world by Forbes travel guide. You will experience the traditional inner Finnmark and ski across low undulating mountain plain landscapes. In many ways, it's the prime cut of Finnmark!
80 km Four days' skiing Three nights' accommodation at mountain lodges Sauna on Mollisjok and Jotka Fjellstue Excellent food based on local ingredients Support by polar dogs which pull small sledges, non-motorised Visit to the Sami Parliament of Norway in Karasjok The package price includes all accommodation in mountain lodges, all meals from lunch on day 1 to lunch on day 4, transport, wilderness guide, assistance by polar dogs, safety equipment such as satellite telephone and GPS and mountain equipment such as tents and cooking gear. In the next booking step you may rent skis and sleighs for the expedition. You may also choose accommodation at hotel Thon Alta.
Last updated: 08/14/2023
Source: Book Finnmark
Ski trek across the plains of Finnmark - 4 day expedition
Vor kurzem angesehene Seiten