Electric City Bike Rental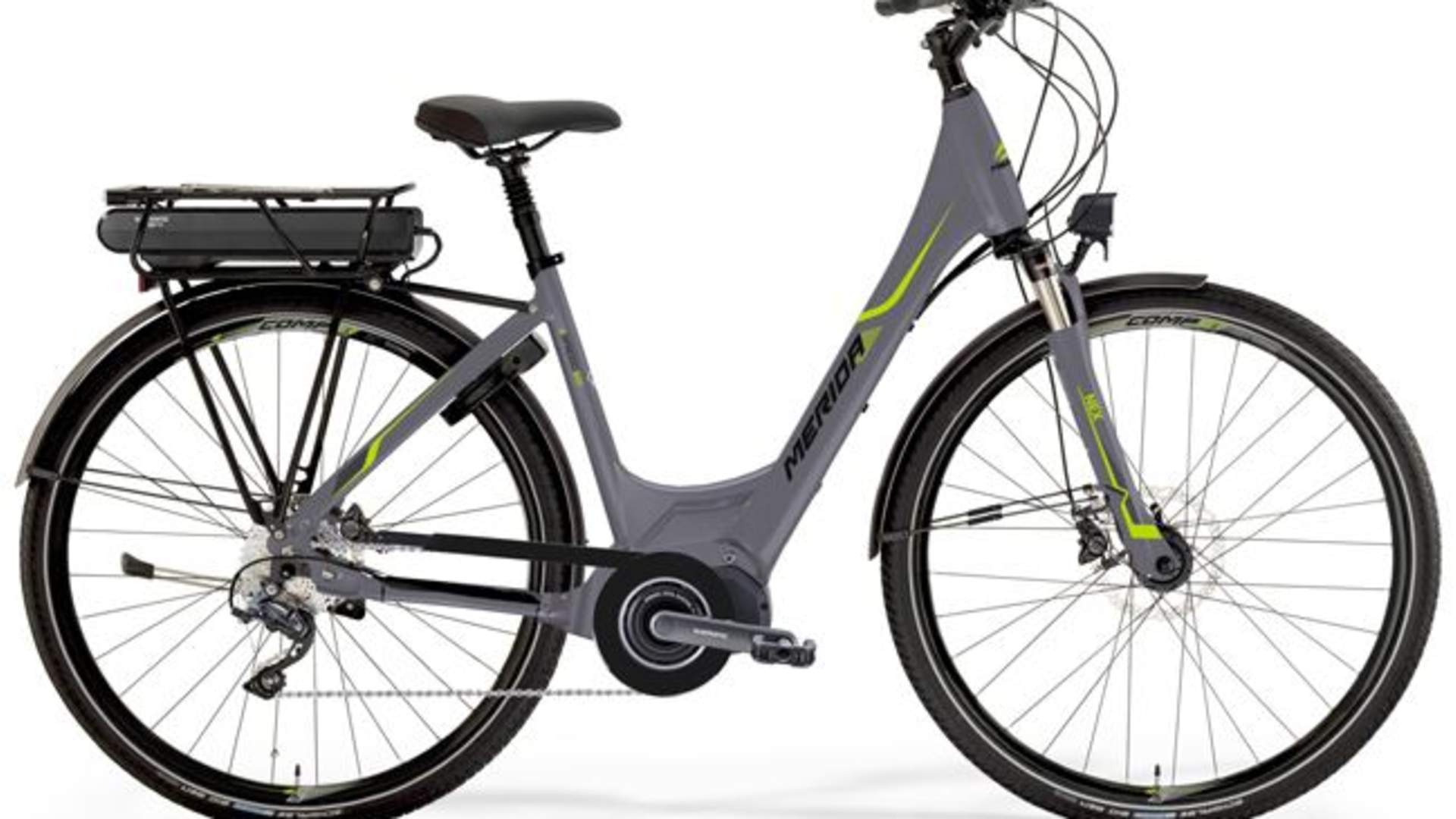 Bikes with a very low frame, perfect for city cycling but also a great choice for longer trips for people who like to cycle in an upright position: - Merida E-Spresso Steps 600 EQ City models with frame sizes 46cm and 51cm.
All-round hybrid bikes with electric motor, max.25 km/h, range of 60-120 km on one charge, depending on the terrain, bike load and amount of support you use. Bikes are equipped with: - mud fenders - rear luggage rack - stand - bike computer - hydraulic disc brakes Included in the rental: a helmet, bike lock, repair set with patch kit, necessary keys for adjustments, replacement tube, pump, lights (mounted on the helmet), and reflective vest. We also provide a bike battery charger, should you wish to take one with you for longer trips. In addition you can rent: - bike bags: rear, and for handle bars (handle bar holder follow bags) - bike cargo and child trailers - max load on the bike should not exceed 120kg (please note that if you use a trailer the range for one charge will be shorter). - afterbike - bike racks for tow bars/roof racks - hotel delivery/pick up and bike transfer along the coast (for electric bikes only bike return).
TIPS ON WHERE TO GO FOR A RIDE (click to open)
SIZE GUIDE: 46 cm - user height 150 - 170 cm 51 cm - user height 160 - 190 cm It is usually possible to ride a bike one size up or down from the recommended size.
You can also find the Merida bikes frame size calculator here (click to open)
RENTAL RATES: 3 hours NOK 440; 1 day NOK 590; 2 days NOK 1140; 3 days NOK 1640; 4 days NOK 2080; 5 days NOK 2480; every additional day NOK 390. NOK 3000 deposit must be paid when you pick up the bike. As a customer you are liable for any loss or damage to the bike. We recommend that you obtain travel insurance covering rental services prior to your arrival. Please contact us at post@tromsooutdoor.no if the bike you wish to book is unavailable or you are not sure what size bike you need. 1 day of rental = any period up to 24 hours.
Last updated: 08/14/2023
Source: Visit Tromsø-Region
Electric City Bike Rental
Vor kurzem angesehene Seiten